Blog
may no one put asunder
Reflections, inspiration, and memorable ceremonies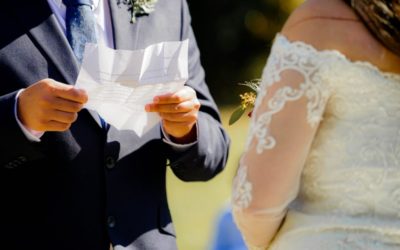 Writing your own wedding vows is a very romantic idea, but it's not for everyone. Some folks freeze up at the thought of writing anything creative at all, some get scared at the sight of a blank page or screen, and there are also those from whom words flow like water....
It's going to be perfect!
Let's plan your ceremony, together.